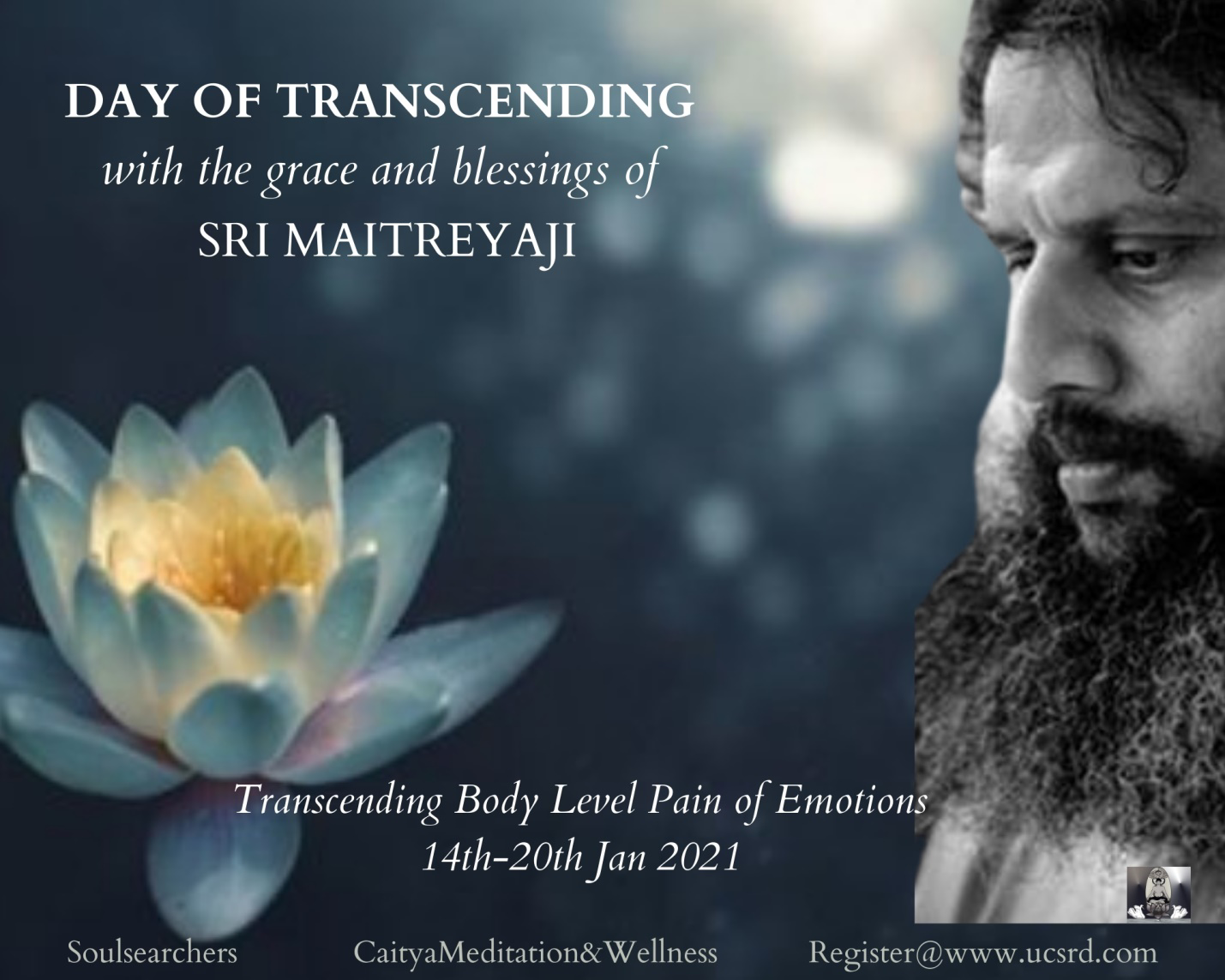 PER PERSON FEE : INR 2100/-
REGISTRATION ENDS: 6 PM - 12 JAN, 2021
Suffering is the most unnatural thing that only humans face and Day of Transcending Meditation helps one to become more aware, positive, joyous, energetic, calm and balanced to live a beautiful way of love and light every day in the most natural manner. Transcending Meditation allows tuning to the true essence of the Self by connecting to our emotions.
Emotional turmoil happens constantly in life and we need to address the source of the pain or else it keeps resurfacing with toxicity and emotional negativity that just keep breaking the threads of normal life leading to depression, insensitivity, over-sensitiveness, insomnia, anger, fear, anxiety, and callousness. As we gear up with hope and dreams for the coming year, a crucial factor is releasing the pain and negativity that might hold us back from living life to the fullest every day.
Emotion and Meditation are closely linked. Three expansive meditations allow one to transcend the path of Body level Pain of Emotions. The journey of the transcending meditation is called Realisation of Appearing Real Emotion©. It allows one to deal with pain in the most natural manner allowing one to become Aware, Recognize and work on Eliminating emotional holdings to experience Equilibrium, Balance and Harmony.
With the advent of the New Year, Soulsearchers and U.C.S.R.D offer the empowering Day of Transcending Meditation based on the Ancient Wisdom of Caitya developed by His Divine Self Sri Maitreya Rudrabhayanandaji for all Seekers of Truth to live a more balanced, productive and happy life.
Contact numbers for inquiry: Delhi/ Mumbai: 9873427379 Banglore: 9880008265
Call between 10am to 5pm.